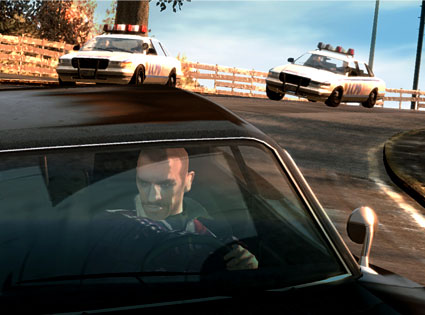 Few people understand the pyschology of dealing with a defeated Clinton. The average candidate will panic and soft-pedal his rhetoric in the hopes of an endorsement.
This is wrong. This breeds contempt in the Clinton heart.
Make the bastard chase you. She will follow. But she won't know what to make of your right blinker signal indicating you're looking for a proper place to announce your VP selection. It'll take her a second to realize she's about to make a 180 degree turn at speed, but you'll be ready for it. Brace for the G's and the fast Heel-toe.
(Apologies to Hunter S. Thompson.)
. . . Adding:
This is worth noting
. Hillary Clinton's leverage in the party is based on a claim that she speaks for 17 million voters. But in her very populous home state, in the middle of the largest city in the country, on one of the most momentous nights of the campaign, her campaign chose to book
the basement gym at Baruch College??
The den of the Mighty Mighty Bearcats?
In politics, you book the largest room you can fill
. Obama has booked the Xcel Energy Center in Minneapolis tonight. If Hillary Clinton--in New York City!--is booking a subterranean cement box, then her leverage with the people is overstated.
Xcel:
Baruch College:
UPDATE 2:
Like Rich Lowry
, I read John McCain's speech before he delivered it and thought it was pretty good. Now that I'm actually hearing it, it's terrible. The crowd is dead. Their applause is scattered. Their laughter is derisive and forced. Their cheers die aborning. And the candidate's delivery is disorganized and seriously skeevy, especially when he slowly deploys that yellow smile after the theme "that's not change we can believe in." John McCain has good speechwriters, good signs, and a lot of open field to run on. John McCain's problem is himself.
. . . and NBC just cut McCain off. Barack Obama is the presumptive nominee of the Democratic Party. We live in interesting times.